Blog
The first 90 days at MDRx
Firstly, what is MDRx?
We are a technology consultancy specialising in building emerging tech strategies and products at the intersection between business, technology, and law.  
We bring together business and technology strategy, software development and data science for private and public organisations on a global scale and across a broad range of sectors. We tend to focus on building software that is legally complex…but we go for the interesting stuff, which is why we very often end up in Web3. But you can find more about us and what we do in our latest blog.  
In stereotypical consultant fashion, here are my 3 C's which I hope will give an insight into my first 90 days at MDRx. 
1. Clients
After induction, I rolled straight into super interesting client work. I have already wrapped up work on two client engagements with: 
A public sector non-ministerial department

 

A private sector client operating in the legal industry

 
During my first month, I was involved with strategic work ranging from running client workshops and stakeholder interviews, to researching new technologies and their applications. I have since produced client deliverables, run agile ceremonies, and developed a deeper knowledge of the possibilities of the metaverse. 
I am currently working on my third client engagement with a publicly listed financial services organisation, looking at their international payments service. This engagement has allowed me to learn more about blockchain-based payment networks and draw on my experience in financial services. I'm looking forward to seeing how this project shapes up! 
2. Culture
I've had an incredibly exciting start at MDRx with loads of opportunity to get to know the team. On my second day, we had a team offsite, which really helped me understand the company's priorities and strategic direction, and it was a great way to have the whole crew together. 
During my second week, I got to attend an improv training day at The Comedy Store, which was a lot of fun and provided the team with some really valuable takeaways. I've already noticed myself implementing some of the techniques we learnt into client workshops and feel like they have made such a difference.  
All new joiners attend a lunch with our CEO, Tom. Tazz, MDRx's Head of Growth, and Dulcie, one of our Strategy Consultants, joined at a similar time so we all got to spend some time away from the office chatting over lunch and learning more about each other. 
I can't talk about the MDRx team without mentioning MXTimeout (fun club!). Every month we organise a different social activity to spend some fun time together. We've learnt that our team has some super talented ice skaters, and some less talented bowlers…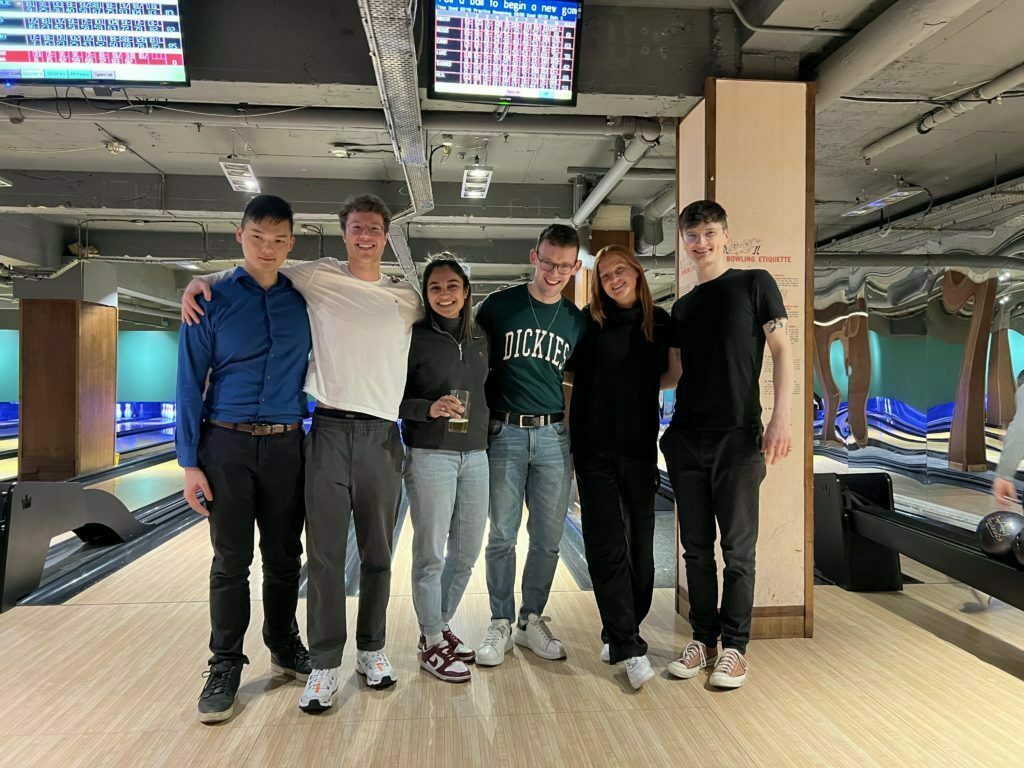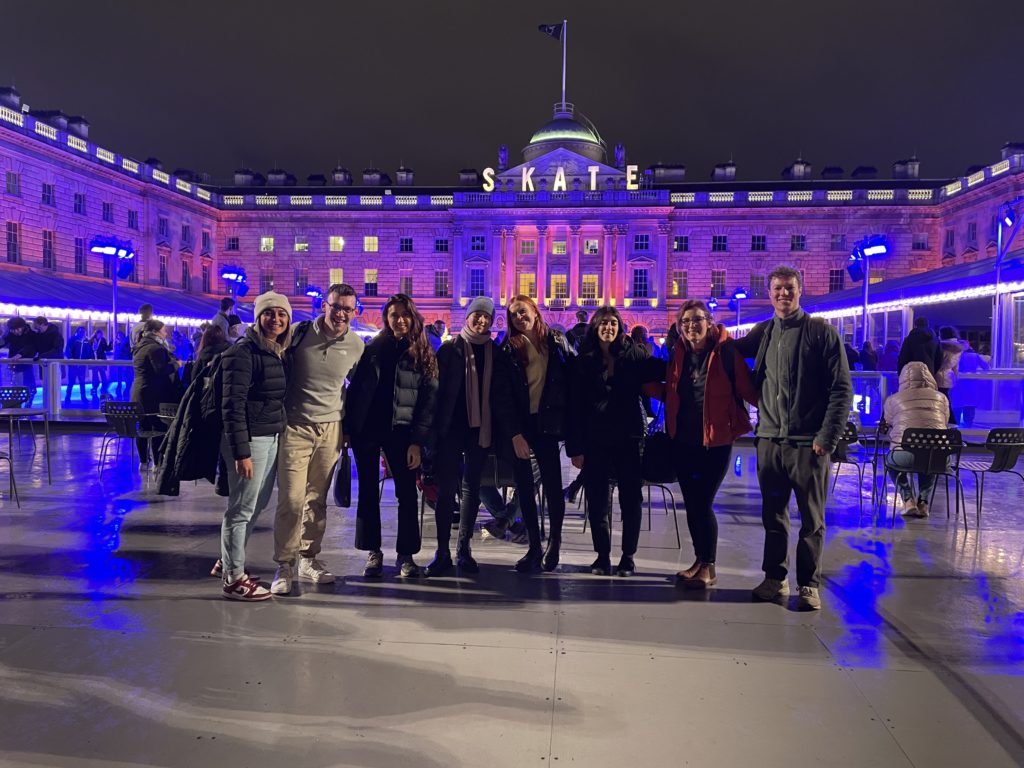 3. Coffee
Before I joined MDRx, I worked remotely 100% of the time, so I'm really enjoying being back in Holborn seeing clients and colleagues in person.  
We use the Donut app on Slack to help arrange coffee catchups with colleagues across the team, which has been a great way to take time out to get to know everyone. I'm also a fiend for an oat flat white, so Donuts have been the perfect opportunity to sample local favourites. After fielding recommendations from the team, I can confirm that I'm an Espresso Room girl! 
Join the rocket ship
Having the support of your colleagues in the fast-paced and ever-changing environment in which we work is very important. That's why we take allyship, one of our company values, very seriously and we work hard to ensure that we go the extra mile for our teammates and support each other, all working towards the same mission.  
A rocket ship (another MDRx value) needs lots of people to make it fly, which usually means a different set of skills and experiences. We are currently looking for more people to join our rocket ship so if this sounds like you, please reach out.