Blog
MDRx at Cannes Lions 2023: Our learnings
We recently attended the prestigious 2023 Cannes Lions International Festival of Creativity, as part of a UK trade mission organised by UKAEG, the Advertising Association and the Department for Business and Trade. We were privileged to speak alongside our client Selfridges, and discuss how we have helped them develop their thinking and strategy in relation to Metaverse and Web 3.0 technologies.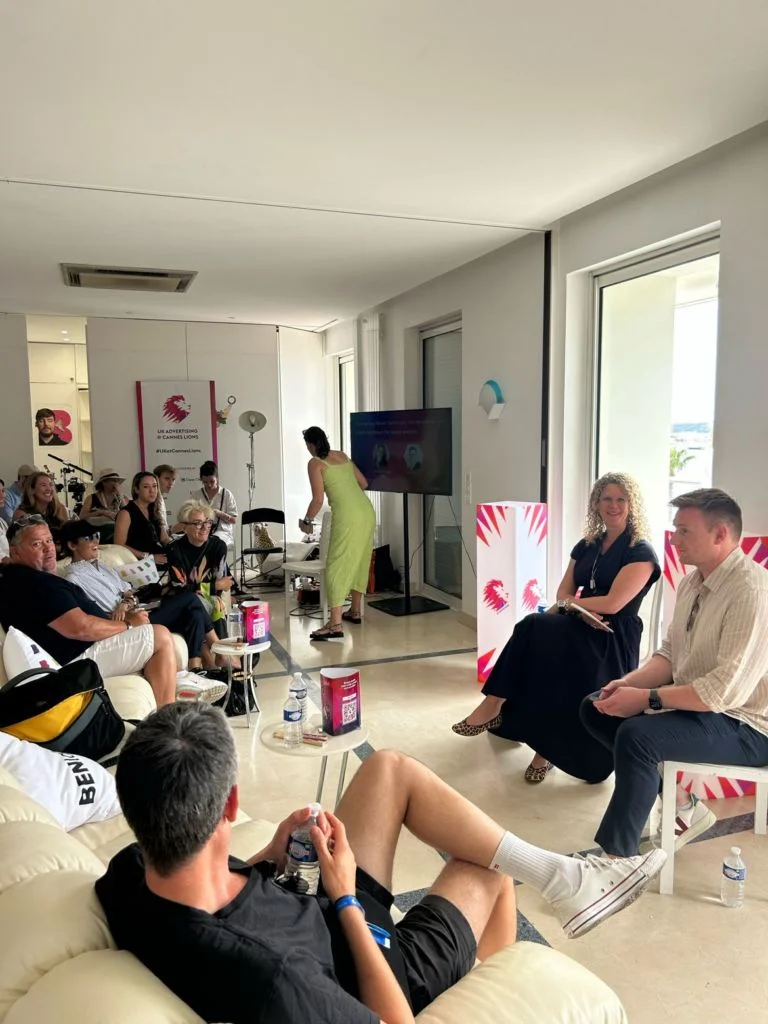 Every year, the world's most famous brands descend on the south of France for the glitz, glamour, rose wine and superyachts synonymous with Cannes. We advise several of these brands, both devising impactful emerging technology Strategy, and Software Engineering innovative software products. Throughout the week in Cannes, we had several thought-provoking conversations and gleaned a few common themes:
1. Strategic alignment
We kept emphasising that organisations' technology strategies should not exist separately to their overarching corporate strategy. The same can be said for ESG. Rather, organisations should be doing the deep thinking required to ensure that their technology strategy and projects are embedded within their wider corporate strategy and goals.
2. Following the hype
We attended several sessions on generative artificial intelligence (genAI) throughout the week, together with several on the Metaverse. We are reliably informed that Cannes Lions 2022 was full of NFT events. Concerningly none of these events included computer scientist speakers and therefore the quality and accuracy of conversation was often poor. Brands, and the creative industries, must ensure they have deep technical expertise available to support their decision-making and validate the feasibility and value of their latest ideas.
3. De-risking innovation
The latest creative technology concepts are incredibly exciting but can be scary and carry real risks. We enjoyed picking through a few of these with clients and contacts, helping to give them greater confidence to innovate with the reassurance that compliance underpins everything that we do. This sets us apart from our competitors, benefitting from our parent organisation Mishcon de Reya as one of the world's leading independent law firms.
4. Unlocking value
The most valuable creative projects undertaken by commercial brands inspire wonder and challenge our preconceptions, but they are also really clear on their objectives and how their success might be measured. As a starting point, we often interrogate with brands whether their project is intended to (i) grab headlines and enhance their brand, (ii) increase top-line by creating new revenue, and/or (iii) improve bottom-line by reducing costs. Our clients find it really valuable for us to hold them to account as to their core objectives for a given project.
5. The role of the UK
The UK was well represented at the Festival, with an incredible 106 UK Cannes Lions wins, and a huge number of UK delegates in attendance. The UK creative industries contributed £109bn, or 5.6%, to the economy in 2021. We benefit from an outstanding university ecosystem, a vibrant and diverse population, a well-established technology industry, and a well-respected and commercial English legal system. All of this is why we are able to service a global network of clients from our London headquarters, while working closely with offices across The MDR Group in other geographies.
We thoroughly enjoyed our first run-out at Cannes Lions, and we left energised and excited to support the world's leading brands with their most ambitious technology projects.
A huge thanks to all of UKAEG, the Advertising Association and the Department for Business and Trade, and a special shout-out to Aisling Cotton (International Trade Director, Advertising Association) for organising such a fantastically productive and inspiring trip.
If you are a brand interested in better understanding how emerging technologies can transform your business, or engineering impactful and compliant software products, please get in touch directly at tom.grogan@mdrx.tech.