Client
Veloce is the world's largest next-gen racing, gaming, and media ecosystem with over half a billion monthly views across its platforms. This includes leading Esports teams across various motorsport games, as well as real-world racing teams in both Extreme E and W Series.
Issue
In such a dynamic, fast-paced industry, Veloce knew investing in technology could increase brand loyalty and experience. By focusing on connectivity and engagement, Veloce can empower their fans and followers to immerse themselves in their ecosystem and be rewarded for their contributions.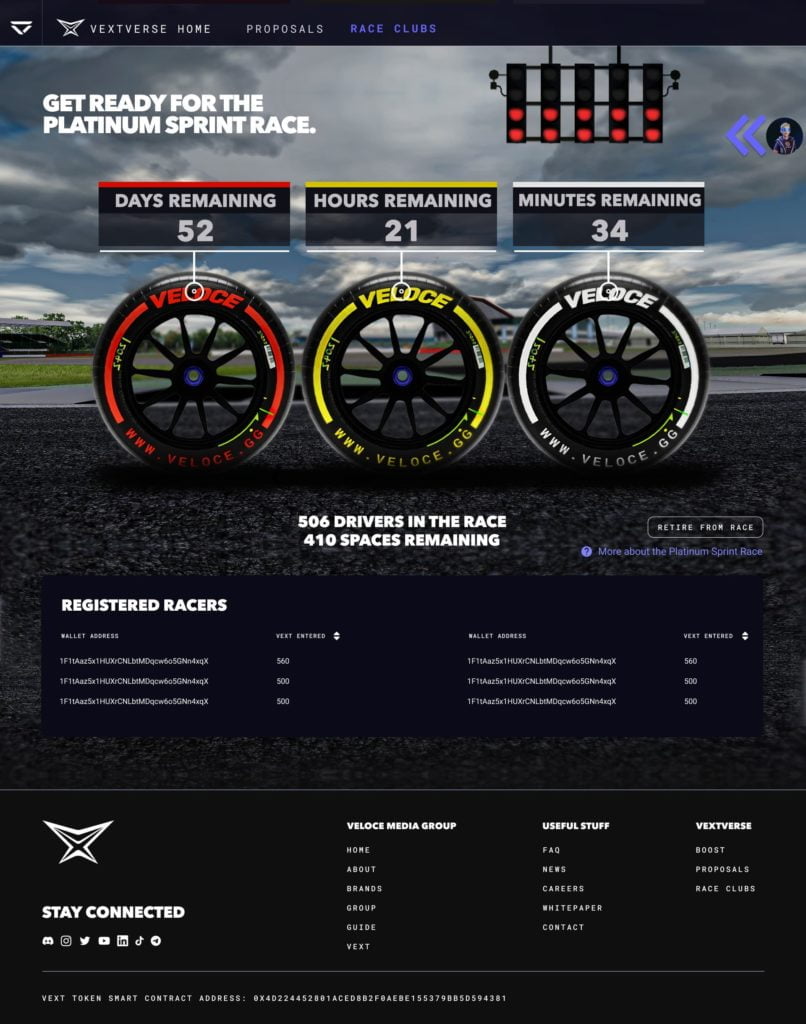 Action
MDRxTech partnered with Veloce to design and build a wide-reaching Web3 transformation project. This included:
The design of a Web3 strategy and implementation plan to enhance overall fan experience
A deep dive into the project from a strategy, technology, and legal perspective
Evaluated and developed a mitigation plan for commercial viability
Designed an initial implementation and corporate strategy
The design and build of tokens and staking, proposals, and a game for the Veloce ecosystem
The inclusion of decentralised rewards, and community forums.
Impact
The strategy, design, build and launch of the first Esports Web3 platform
An empowered fanbase: All Web3 offerings such as decision-making forums and enhanced game offerings focus on deriving enjoyment and value from interactions
Amplified loyalty: The inclusion of built-in rewards and incentives to increase engagement.