Client
Hieros is an innovative film and television rights management business looking to leverage blockchain technology to solve core industry problems around lack of transparency, particularly in payments.
They are part of a wider production company, Dreamscape, who specialise in the creation of: scripted content, TV dramas, event mini-series, action series, and TV movies for the UK and worldwide.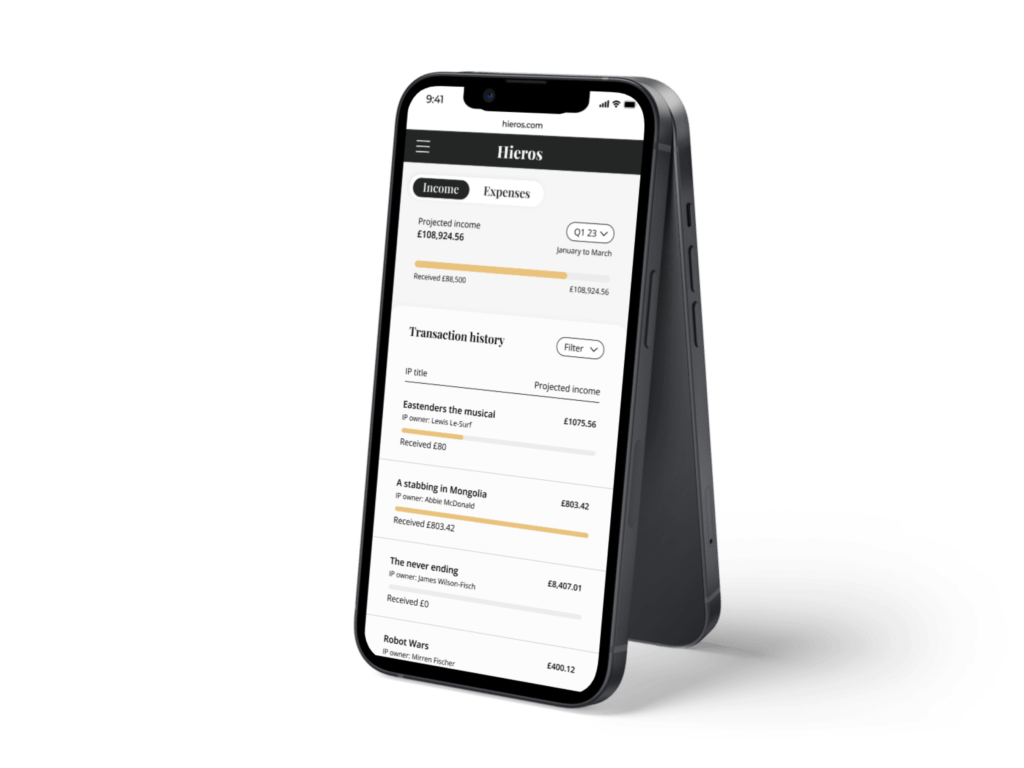 Using the first-hand experience of its Lead Producer – a previous actor who knows only too well the lack of transparency or ownership in the industry – MDRxTech were hired to build and deliver a brand new, emerging-tech led product for the business, starting with prototype.
Issue
The film industry has always been riddled with broken processes, bad actors (pardon the pun), and late or missing payments. That's because the power has almost always been squarely in the hands of the few at the top.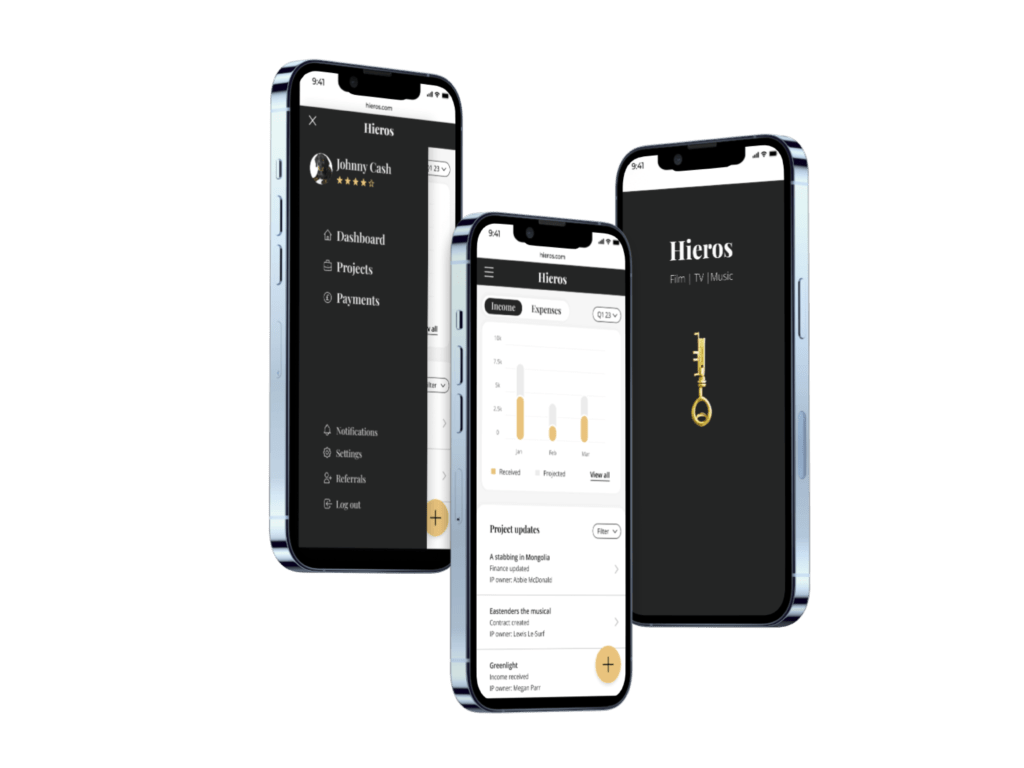 The three key areas to fix were:
Artists deserve to get paid what they're owed
Producers need to track their talent and ensure people get paid
Distributors must fix processes to minimise overhead costs.
Action
MDRxTech looked to leverage blockchain technology to build out the Hieros prototype. This included:
Building smart contracts to: Track payments, make IP ownership crystal clear, and improve end-to-end distribution
A full Discovery phase to: Clearly define personas, market research, concept testing and validation exercises, and to agree an initial project scope
To develop a future-state plan on how the prototype can grow and scale, starting with wireframes through to the full vision, and what it would take to build.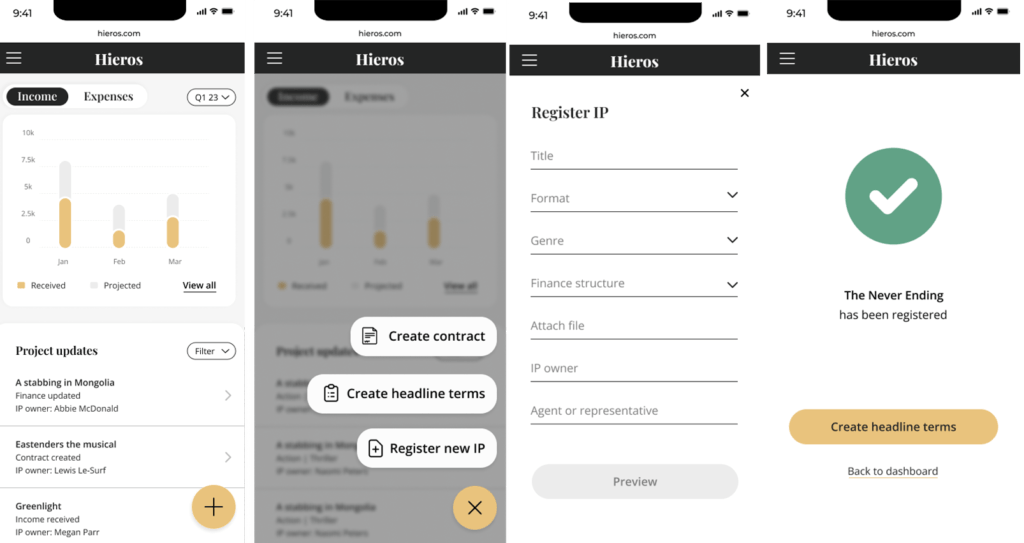 Impact
Massively increased transparency: The film and TV industry will now have a single point of reference to track and manage IP, registrations, and associated payments
Driven costs down: We anticipate a 90% cost reduction to the end user (including overheads, collections etc)
Quick payments: A much greater efficiency in process times
Raising investment: Our business strategy and technology build and implementation saw the business finalise a significant investment round.