On the 6 March 2019 the sale of a recently refurbished, semi-detached house in Gillingham had completed. The entire process had taken 22 weeks to complete against an initial estimate of six weeks. We deployed a distributed ledger technology (DLT) based prototype to complete the same conveyance in less than 10 minutes.
Together with HM Land Registry's (HMLR) Digital Street team and others, we set out to build a distributed ledger-based prototype that would enable a digital transfer of the property that automatically updates the Land Register.
Towards a distributed conveyance
The HMLR implementation was built on Corda and used a simplified number of transaction nodes.
The project consisted of three stages: first, working with the dedicated consortium to map the conveyancing user journey; second, building a prototype conveyancing application; and third, working with our consortium partners to build the distributed network in order to perform a shadow conveyance of the semi-detached Gillingham property that had been identified as our test case.
The exercise of mapping user conveyancing journeys is a complex task that requires specialist input. MDRxTECH's unique blend of real estate legal, technology and engineering capabilities completed this mapping exercise in such a way as to be readily built on a DLT system.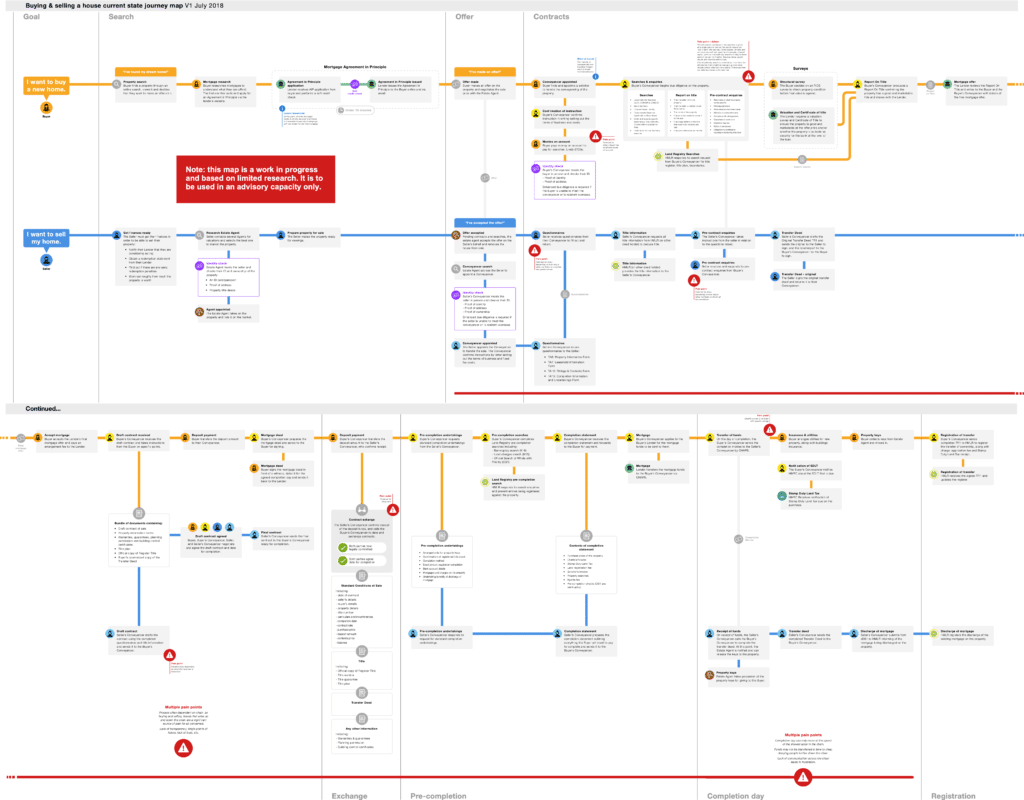 Fig 1 – a simplified user journey for both a buyer and seller in a conveyance including interactions with various counter-parties.
Client feedback
In addition to confirming that they believed the project to have been a success, HMLR confirmed that they "learned a lot of valuable things" during the project and that they "found that significant parts of the industry remained open to innovation." HMLR further acknowledged that they "cannot fix the problems the industry faces alone, and it therefore needs to be a collaborative effort."
We co-authored a whitepaper exploring this project in more detail, which can be viewed here.